AQUATHERM UPDATES MIXED-SYSTEMS AND COMPRESSED-AIR TECHNICAL BULLETINS
October 16th, 2018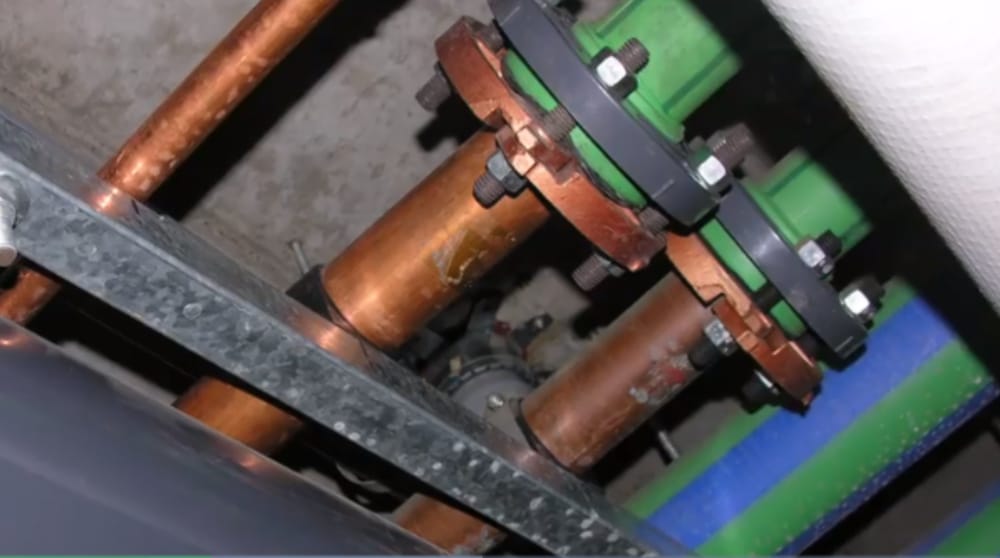 Aquatherm North America (Aquatherm NA) publishes Technical Bulletins to update partners, customers, and the public on the latest announcements concerning Aquatherm polypropylene-random (PP-R) piping systems.
Recently, the company updated and revised two Technical Bulletins regarding mixed systems and compressed air. "Aquatherm Piping for Compressed Gas Systems (Air and Inert Gases) and Using Compressed Gas for Pressure Testing" explains that a compressed-gas system failure can be extremely violent and dangerous because of the amount of energy applied to compress a gaseous media combined with the energy used to pressurize a system. The bulletin then provides Aquatherm's recommendations on how to safely test with compressed gas.
The other bulletin, "Integration of Other Systems or Components With Aquatherm Piping for Pressure Pipe Applications," explains how care must be taken when integrating Aquatherm piping systems with other non-PP-R systems or components to ensure the operating parameters for PP-R won't damage the other material or vice versa. All system parts must be verified as compatible with the carried medium prior to installation. The bulletin specifically delineates Aquatherm's recommendations for domestic-hot-water-recirculation systems.
If you have any questions, contact our Engineering Department directly; call or email Senior Applications Engineer Clifford Holmes, PE, GPD, at 801-642-4145 or clifford.holmes@aquatherm.com. To keep current on Aquatherm NA's Technical Bulletins, check out http://www.aquatherm.com/technical-bulletins.