Catalog
INTRODUCING THE AQUATHERM NORTH AMERICA DESIGN & PLANNING GUIDE AND PARTS GUIDE
We're excited to announce the release of the new Aquatherm Design & Planning Guide and its companion piece, the Aquatherm Parts Guide. Formally referred to as our Product Catalog, these Guides deliver updated information on planning and designing piping systems using North America's preeminent polypropylene piping system.
Both guides feature updated product information, including our newest piping offering, Aquatherm Blue Pipe® SDR 9, and other essential information for designing with, and ordering Aquatherm pipe and products.
Click the Link to download the most current version, or contact your local manufacturer's representative for a printed version.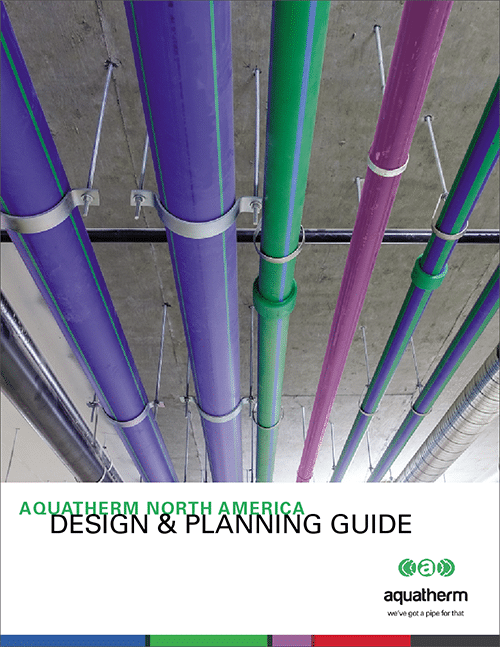 Aquatherm North America Design Guide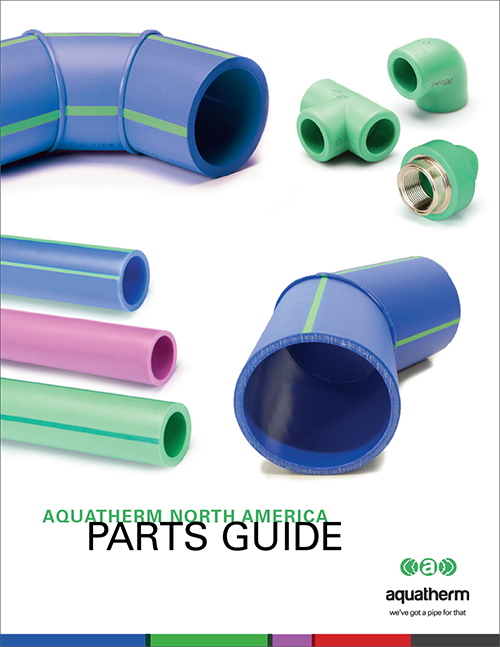 Aquatherm North America Parts Guide