Installing Aquatherm?
Save time and effort with the resources to properly install Aquatherm pipe at your fingertips.
What Does It Do?
We have built a set of tools and resources that assist in the essential fusion processes and are always in your pocket. Here are some of the tools you will find:
Fusion Timer
We have made it simple to nail your joins every time. Simply select the size and temperature and we will start a timer with the perfect settings. You can set multiple timers to keep your productivity high and your fusions manageable.
Hanger Spacing Calculator
To ensure ideal support spacing, we have created a calculator that allows you to quickly determine the correct distances for your Aquatherm installation.
Pressure Test Submission
If you want to make the pressure test process simple and streamlined, you can use the Pressure Test Submission utility. Utilizing this feature, we will guide you through the process and ensure your installation is warrantied.
Aquatherm Guides
You will find all of the helpful resources Aquatherm has produced. Our Design Guide and technical information is all available at the swipe of a finger.
Technical Bulletins
Keep up to date on the latest technical updates and releases regarding our products.
Aquatherm Products Catalog
Need some quick part information? You now have the entire parts list in the palm of your hand. It is comprehensive, searchable, and will always be up to date.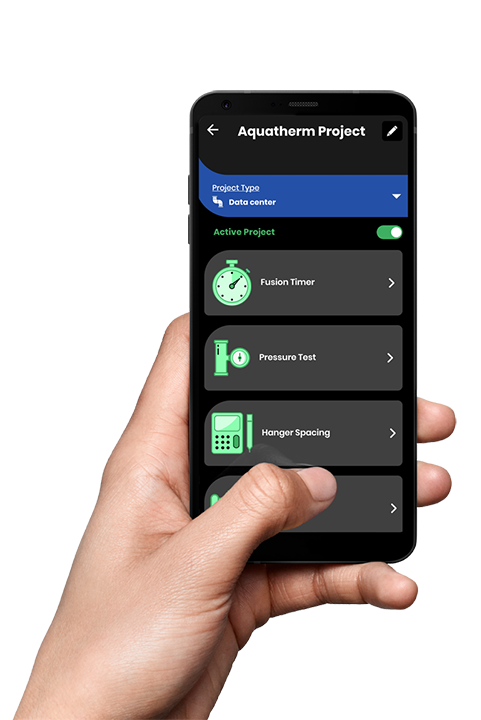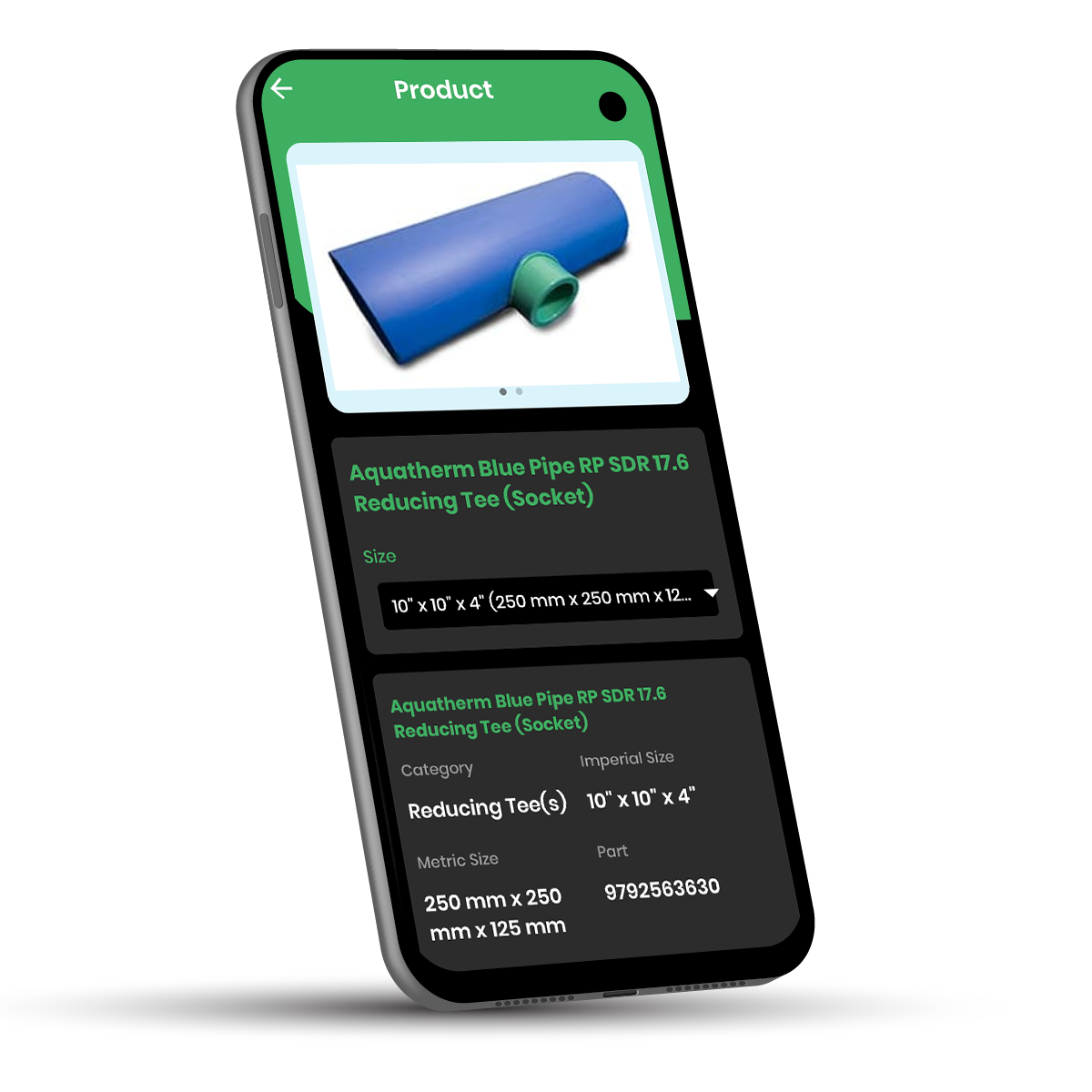 Your Aquatherm Digital Toolbox
Aquatherm FieldPro also lets you log multiple projects, delivers searchable access to all Aquatherm parts, the Installer Manual, Technical Bulletins, and the Design & Planning Guide, as well as training cards.
Don't forget to download our user guide