aquatherm blue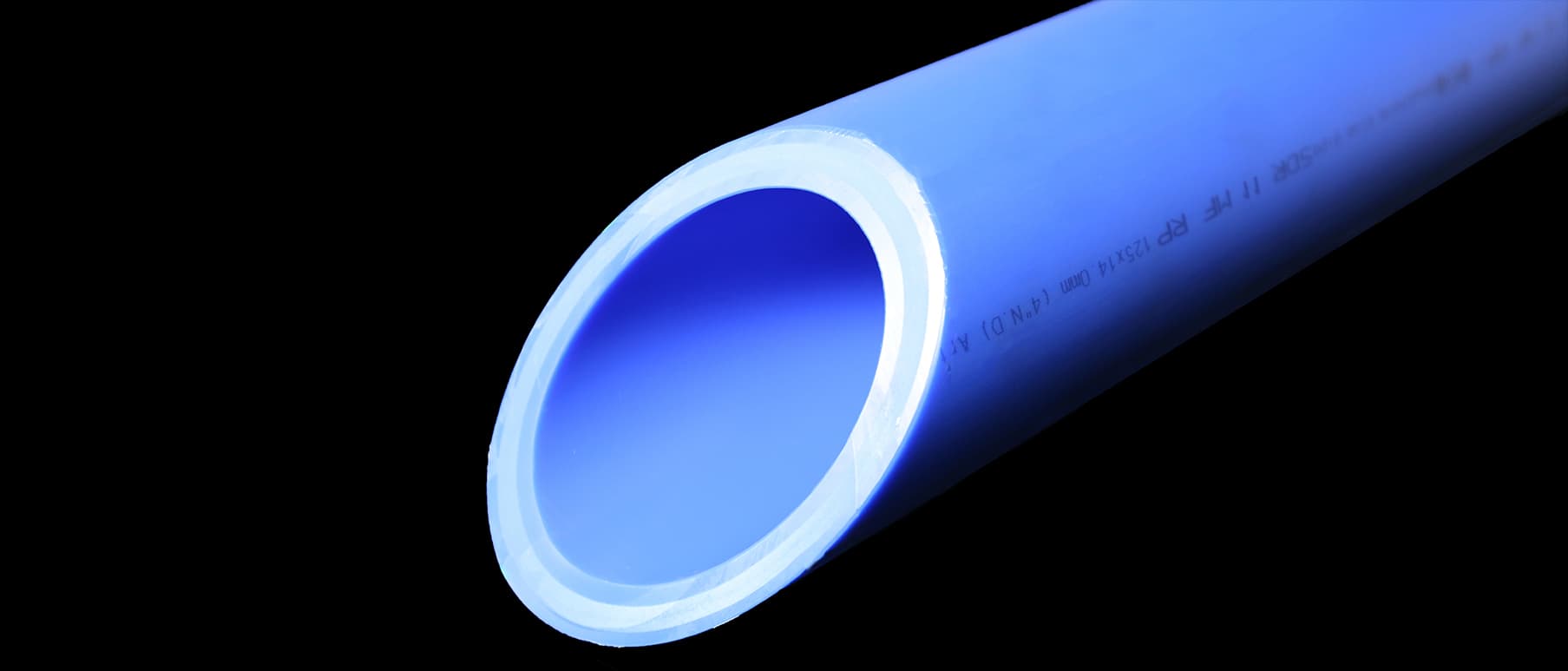 A superior alternative to steel, stainless steel and inferior plastics, aquatherm blue is a long-lasting option for heating and cooling, compressed air and industrial piping systems.
Unlike metals and plastic imitations, original aquatherm blue won't corrode or weaken over time. That's because aquatherm PP-R and PP-RCT piping systems are made from the highest-quality polypropylene for longevity that lasts for decades.
aquatherm blue also features a groundbreaking multi-layer faser-composite.
This technology blends glass fibers with PP-R and PP-RCT to minimize the linear thermal expansion that typically occurs when plastic pipes are exposed to heat.
Since aquatherm blue is installed using heat fusion, there's no glue, solder or gasket on the connection. The two pieces of polypropylene pipe are fused together into one, creating a permanent, leak-free connection.
Whether you're planning a piping system for a new construction or retrofit, aquatherm blue provides exceptional, ongoing performance.
Sizes
SDR 7.4: ½" - ¾"
SDR 9: 1" - 14"
SDR 11: 1" - 18"
SDR 17.6: 4" - 24"
Approvals
NSF 14
ICC
ASTM F 2389
IAPMO
UMC
IMC
CSA B137.11