ANSWERS NEEDED FOR RAPIDLY GROWING SKILLED LABOR SHORTAGE
October 16th, 2018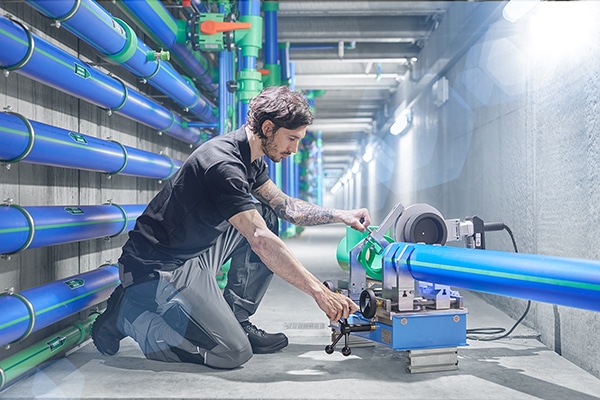 By this point, it's probably not a surprise to most of us that the skilled trades are facing a labor shortage. Not a week goes by that the topic doesn't catch the attention of either the trade or news media. Now that hurricanes Harvey and Irma have laid down their own paths of destruction, the need for tradesmen will skyrocket even further, and who knows whether the nationwide shortage will slow rebuilding efforts.
Between the number of baby boomers retiring, the construction workers who found new fields after the real-estate bubble burst, and the incredibly slow trickle of new students entering PHVACR trade schools and programs rather than seeking university degrees, the need for skilled labor is urgent. The Plumbing-Heating-Cooling Contractors (PHCC) Educational Foundation asserts 100,000 new workers are needed to replace those who are retiring. According to Reuters, 2.3 million skilled construction jobs were lost during the 2007-2009 recession, but the field has recouped less than half a million. And in a recent survey, the Associated General Contractors of America found that 70 percent of contracting firms were having difficulty finding skilled craft workers to hire.
Facing this rapidly growing labor shortage, where can contracting firms and other employers look for answers? Some see the answer in fresh faces, urging trade education programs. Public schools and workforce development agencies across the U.S. have introduced pre-apprenticeship programs and skills training for the construction trades. Per Plumbing PerspectiveCareerSource Pasco Hernando in Florida's Tampa Bay area this year launched a "fast track" plumber training program that moves quickly into an apprenticeship training program. In an interview with Contracting Business, Bob Clark, assistant professor of the HVACR Business & Technology program at the College of DuPage in Glen Ellyn, IL, passionately advocates for technical classes to be returned to the middle and high schools. Clark insists that the U.S. Department of Education should require all high schools to have at least one general education overview class on career and technical education.
While furthering education in the trades sectors certainly is an answer for future generations, other options are necessary for firms that are stretched thin now. "There aren't enough skilled laborers in the workforce, which is why Aquatherm North America's Design & Fabrication Services department is making such a difference on piping jobs from coast to coast," said Aquatherm VP of Marketing Barry Campbell. "The department's capabilities have been massively expanded with the new Revit files, and their expertise in BIM and project management have been benefitting customers on a regular basis."
Aquatherm North America (Aquatherm NA) offers its experienced, professional staff and warehouse of world-class fusion welding equipment to deliver custom polypropylene-piping-system design and fabrication services. Because Aquatherm NA recently launched the newly updated Autodesk Revit Library, MEP engineers, designers, and contractors can see their facility and its components in 3D, annotate the model with 2D drafting elements, and access building information from the model's database. The Revit software files "drastically increase the design and BIM capabilities of customers using the Aquatherm product line, and we look forward to continuing to assist customers in designing and using Aquatherm efficiently," said Aquatherm Chief Technology Officer Jim Paschal.
Once Aquatherm's team meticulously fabricates a custom detailed spool, large-diameter elbow, or complex manifold, the assembled system then is carefully shipped to any jobsite in the U.S. or Canada so that the installer can basically just plug it in, typically resulting in significant material and/or labor savings.