LABOR SHORTAGE CLOUDS STRONG MARKET
May 30th, 2019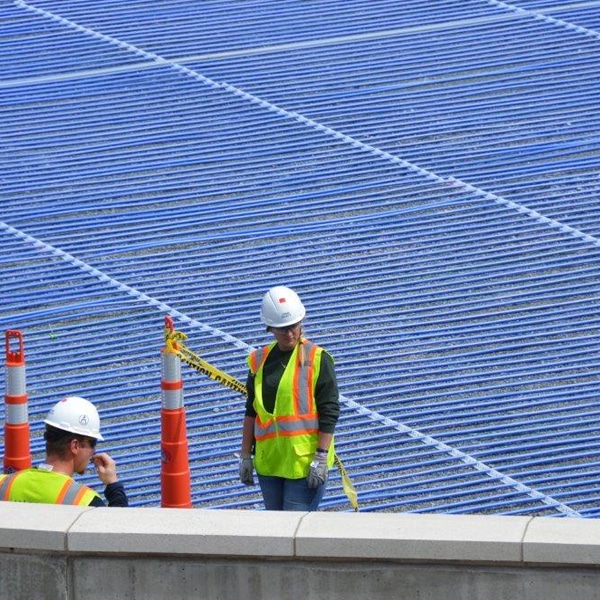 Seventy-nine percent of construction firms plan to expand their payrolls in 2019 but an almost equal percentage are worried about their ability to locate and hire qualified workers, according to a survey by the Associated General Contractors of America (AGC) and Sage Construction and Real Estate.
"Construction executives appear to remain confident about their market prospects for 2019 and plan to add headcount to cope with the added workload," said AGC CEO Stephen E. Sandherr. "Even as they are optimistic about growing demand, contractors are concerned about finding qualified workers to execute projects."
The skilled labor shortage continues to pose major challenges to the construction industry, including companies turning down work for a lack of people to perform it.  Results from the Q1 2019 USG Corporation + U.S. Chamber of Commerce Commercial Construction Index found that the labor shortage is causing construction firms to ask skilled workers to do more work (81 percent), struggle to meet deadlines (70 percent), increase costs for new work (63 percent), and reject new projects (40 percent).
The latest Index suggests a contributing factor to the labor shortage could be negative perceptions of construction careers by young workers, leading to fewer workers seeking to enter the industry.
When asked about the biggest myths about working in the commercial building industry, contractors cited the perception that construction jobs are all "dirty" jobs (61 percent), construction work requires only brute strength (55 percent) and construction is just a "job" rather than a career (52 percent). Yet, contractors note good pay, opportunities for advancement, and the ability to learn new skills on the job as the best reasons to pursue a career in construction.
Aquatherm's heat fusion process creates virtually leak-free piping connections without the need for welding or welders, and our fabrication services can help contractors overcome the skilled labor shortage by providing plug-and-play spools and manifolds shipped directly to the jobsite.
For more information, (CONTACT YOUR LOCAL REP OR DISTRIBUTOR)