Brewery Applications
Aquatherm polypropylene pipe has been chosen by brewers across North America for glycol lines, potable water, compressed air, and more.
Aquatherm benefits to brewers
Never Scales or Corrodes
Install it and forget it! Aquatherm pipe has an estimated life span of 50+ years.
Virtually Leak-Free
When properly performed, Aquatherm's heat-fusion connections will never leak.
Environmentally friendly
Chemically inert Aquatherm pipe does not leach into the fluids it transports, and is fully recyclable.
Saves on Labor Costs
Aquatherm pipe installs in a fraction of the time of steel pipe.
WHY BREWERS LOVE WORKING WITH AQUATHERM
Brewers throughout the United States and Canada have come to appreciate the numerous benefits of using Aquatherm piping systems. But don't take our word for it: Hear it from brewers both large and small who have chosen Aquatherm for their breweries.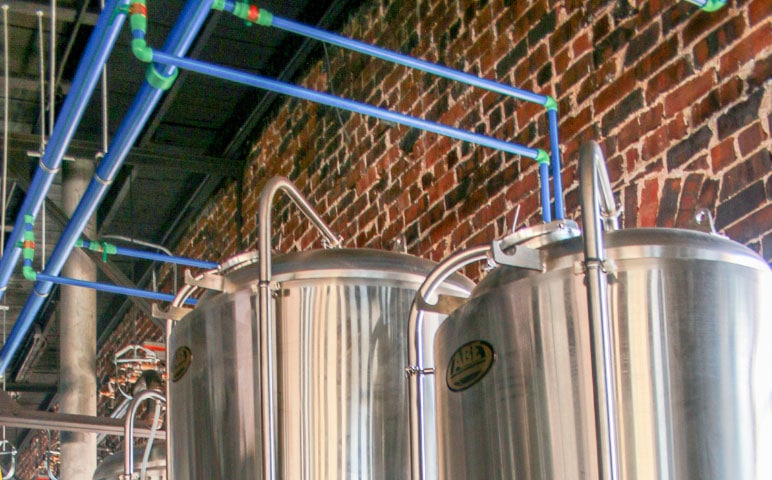 GLYCOL LINES
A glycol leak can spell disaster, and Aquatherm's heat-fused connections and other high-performance features make it the "no-brainer" choice for glycol lines in breweries.
Easy to fabricate and customize.
Inert material is resistant to glycol and many other chemicals.
Inherent R-value may reduce the amount of insulation required on glycol lines.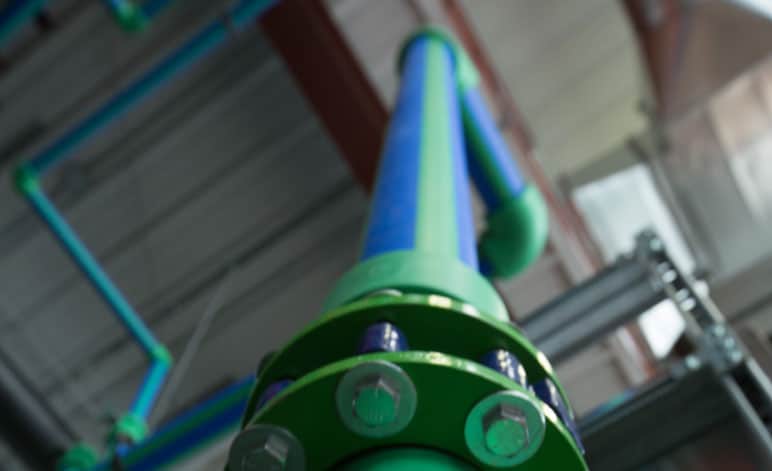 HEATING AND COOLING
Aquatherm Blue Pipe® can be used to provide space heating and cooling throughout a brewery, helping keep your customers comfy while they're sipping a cold one.
Aquatherm pipe is used in thousands of heating and cooling installations worldwide.
Heat recovered from the fermentation process can be transported by Aquatherm pipe and used to reduce the heating load—and your heating bill.
Aquatherm's multi-layer, faser-composite pipe features minimal expansion and contraction.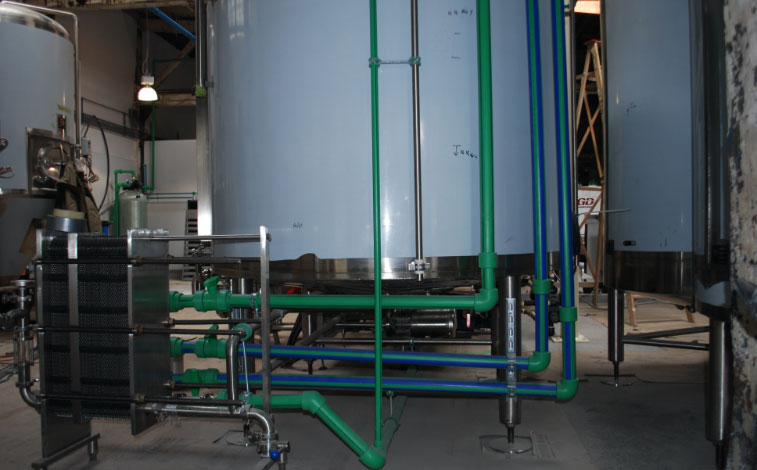 POTABLE WATER
Aquatherm pipe can provide high-purity water for drinking, brewing, or transporting the finished brew.
Aquatherm Green Pipe® is potable water (NSF 61) and food safety (NSF 51) rated.
Aquatherm pipe does not introduce any lead or other toxic materials into the system.
Aquatherm will not affect the color, smell, or taste of your carefully crafted products.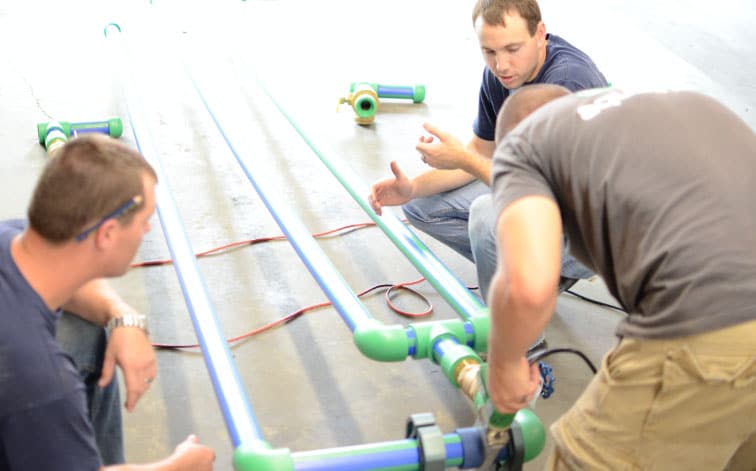 EASE OF INSTALLATION/ TRAINING
Aquatherm does not require welding, and its heat-fusion connections are fast, easy, clean, and permanent.
Aquatherm pipe connects without glues or solvents.
On-site or off-site fabrication speeds installation.
Virtually anyone can be trained to heat-fuse Aquatherm pipe in a half-day, although many brewers opt to have professional assistance installing their Aquatherm systems.
Brewing Success Stories
Brewing with Aquatherm
While many elements of the brewing process have endured for centuries, the piping industry has transformed the efficiency and reliability of the systems used to produce and transport products.
MAIN STREET BREWING
Main St. Brewing brought brewing back to Vancouver's Brewery Creek area and Aquatherm piping was an essential part of the facility. In this video, Main Street brew master Jack Bensley explains why and how.