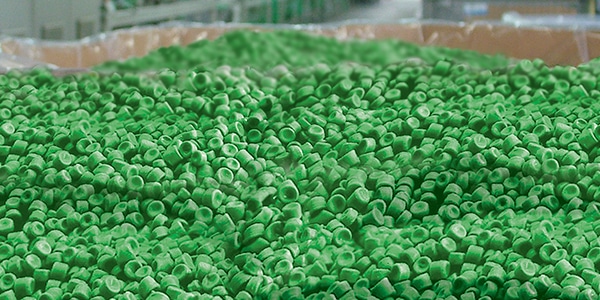 FUSIOLEN PP-R AND PP-RCT
aquatherm uses the highest-quality PP-R and PP-RCT granules to make our proprietary resin, Fusiolen. Fusiolen is respected worldwide for its consistency, chemical purity, and low environmental impact.
Fusiolen was developed in 1979 and became the primary component of aquatherm's Fusiotherm line, which would later become aquatherm green. Fusiolen contains 97% pure polypropylene-random, with less than three percent additives. The additives include green pigmentation for opacity to prevent microbiological growth, ion deactivators (to protect the polypropylene from free metal ions) and heat stabilizers. Heat stabilizers protect the polypropylene from short-term exposure to high temperatures (200+°F) in the event of equipment malfunction.
Fusiolen is used to make all of aquatherm's green, as well as all of the molded fittings. aquatherm has several variations of Fusiolen, including the Fusiolen PP-R and Fusiolen PP-RCT. The Fusiolen PP-RCT is modified to provide higher heat stability and is used in aquatherm blue. Every variation of Fusiolen is held to the same standards for even, reliable results across all of aquatherm's product lines.