aquatherm black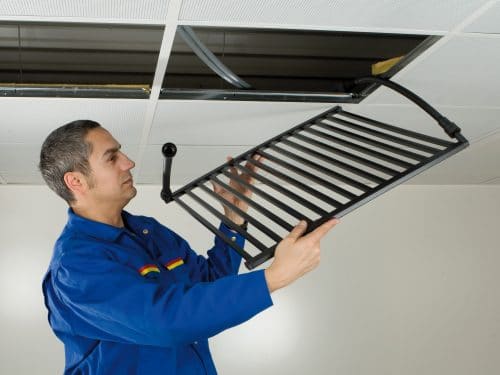 Radiant heating and cooling saves time, energy, money, and is more comfortable than traditional forced-air methods.
In place of using traditional forced air methods, aquatherm black provide the comfort of radiant heating and cooling comfort in a quiet, efficient radiant system.
aquatherm black uses a series of wall or ceiling panels to heat and cool a space using radiant energy. The system's flexible layout makes it easy to use in offices, hospitals, hotels, apartments, and many other applications.
aquatherm black is available on a limited application, as-approved basis in the United States and Canada. For information about this product and potential applications of it, please contact our Engineering Department through the contact us button located at the top of this page.