DISCONTINUANCE OF PART NUMBERS
TECHNICAL BULLETIN: 201408E-AQTTB
Date issued: 23 August 2017
Discontinuance of Part numbers
This is to inform you that the part numbers 0050950 through 0050960 have been discontinued and will no longer be offered. There are some items still in stock, but they are running out quickly and will not be re-stocked.
Below is a cut from the catalog that describes the part numbers involved.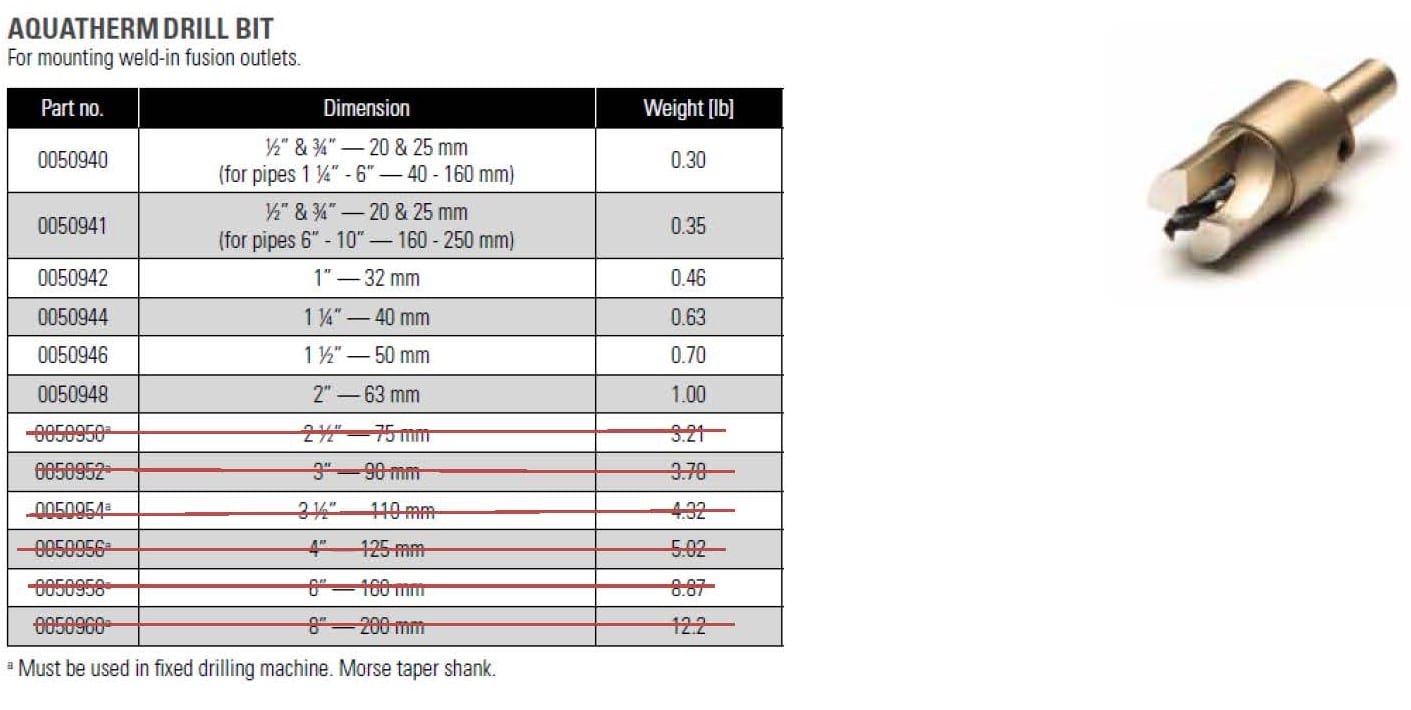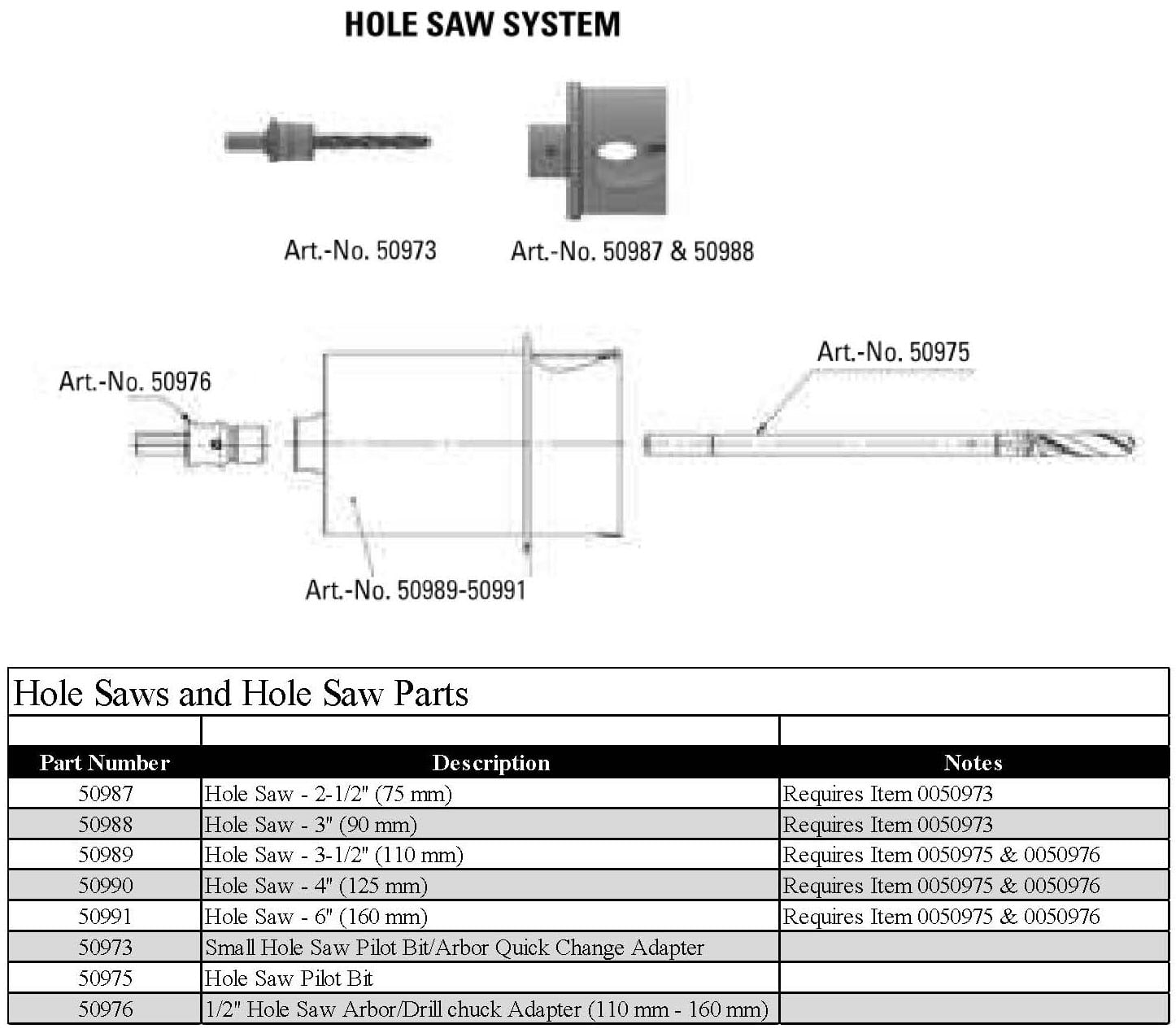 Replacement hole saws and supporting parts are available from Aquatherm with the following part numbers:
Check with orders@Aquatherm.com for part availability and ordering.
1. revised 2 March 2018